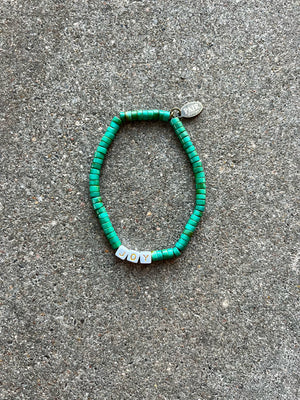 Joy Single
So much joy to be had during the holiday season! Green turquoise with acrylic letter beads.
Price includes one handmade, stretchy, one size fits most bracelet.
Please note: Our handmade jewelry is not intended for wear in water. Please be aware that perfumes, oils or lotions worn around the wrist can effect the finish of the materials. Due to the nature of the stretch string- if not treated with care, can stretch with wear.